March 15, 2017
Nik and Toc  is a 24 page picture book designed to put babies and toddlers in the mood for sleep. This book is all about color and mood. I made a special set of bamboo dip pens and used india ink for the line drawings, then colored them using the Procreate app on my iPad.
Click Here to go to my Amazon author page to find Nik and Toc, along with my other picture books.
_______
Works in Progress: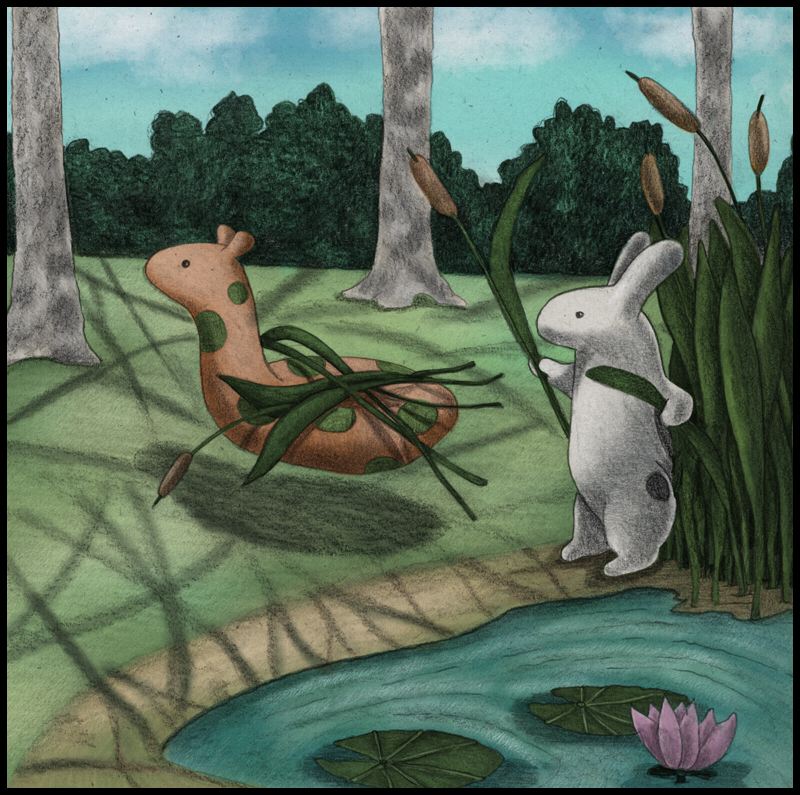 I've been working on my Rabbit  book: storyboarding, doing more detailed preliminary drawings, and making a dummy picture book.
◊◊◊