Nik and Toc
February 14, 2017
Last night, I uploaded "Nik and Toc" to the printers. Now comes the waiting; waiting to see if I uploaded it correctly and followed all the rules, then waiting to get a proof in the mail. If all goes smoothly, the new book will be available in March.
"Nik and Toc" is a 24 page book designed for babies and toddlers. It is another "Go to sleeeep" book, like "Meehoo Goes to Mars." This book is all about color and mood. I made a special set of bamboo ink pens and used black ink to draw the illustrations, then colored them using the Procreate app on my iPad.
_______
Works in Progress: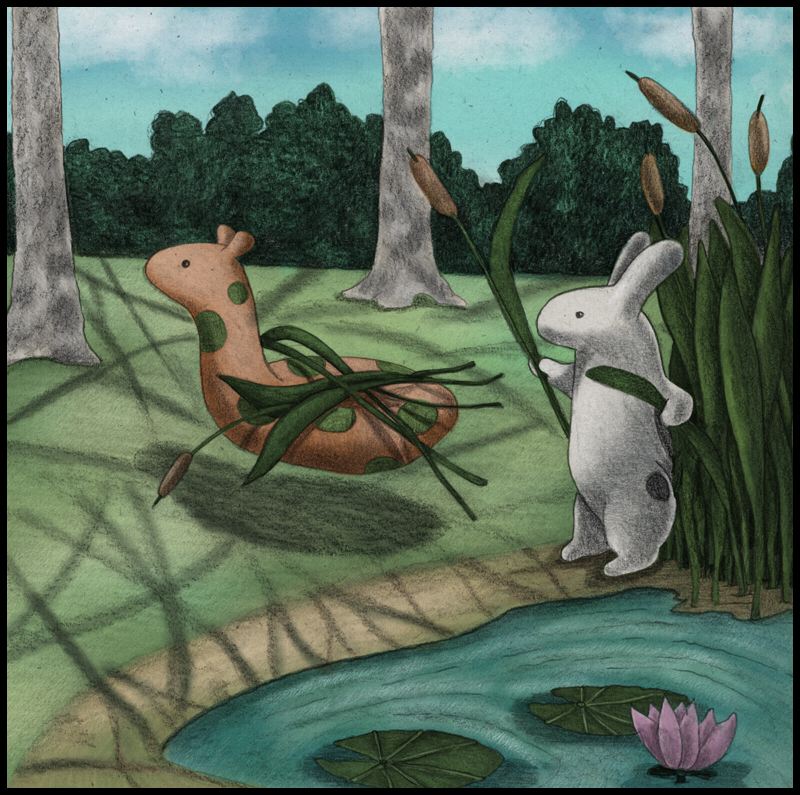 I've been working on my Rabbit  book: storyboarding, doing more detailed preliminary drawings, and making a dummy picture book.
◊◊◊