Welcome to the world of the Ponder people, a world that encompasses dense forests, sand deserts, tropical islands, and vast seas. With the discovery of the Salafina Chest, we are now able to peer into that world through the artifacts and writings found within it. I invite you to immerse yourself in the culture and lives of its inhabitants.
Follow me on Instagram to see posts of the latest art and artifacts from the Salafina Collection.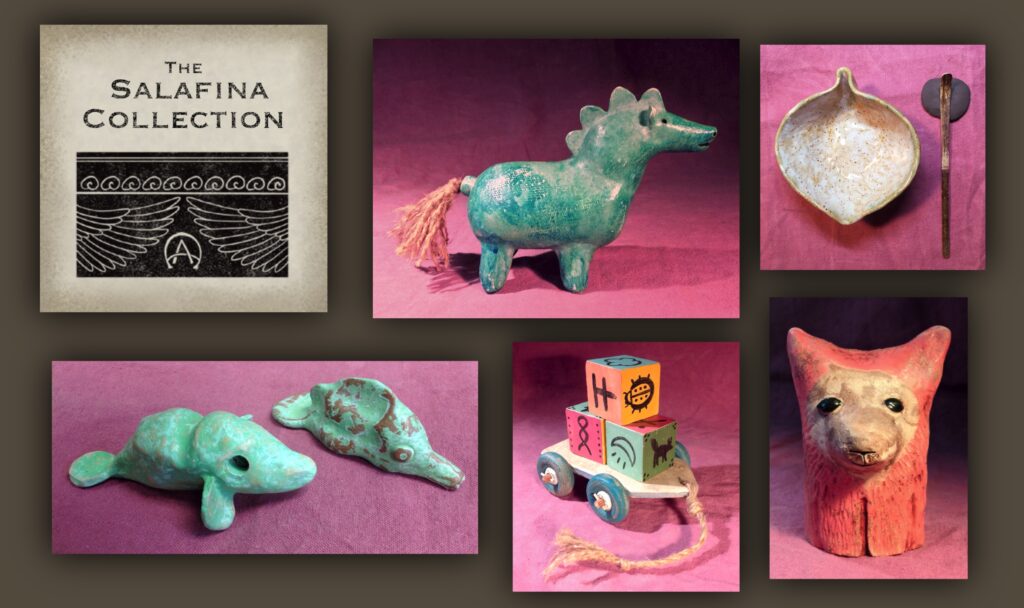 Sign up here for my newsletter.
Don't forget to check your inbox or spam folder to confirm the subscription.