Artwork
I'm  currently attending Claremont Graduate University for an MFA in studio art. Here is my latest work: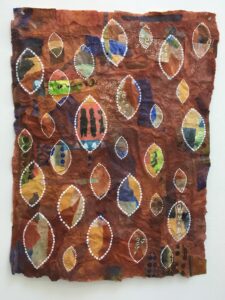 in process: pigment-stained rice paper collaged together using methyl cellulose as a binder.
Welcome to Solamina
Solamina, the home world of the Ponder people encompasses dense forests, sand deserts, tropical islands, and vast seas. With the discovery of the Salafina Chest, we are able to get a glimpse of this world through the art,  artifacts, and writings found within it.